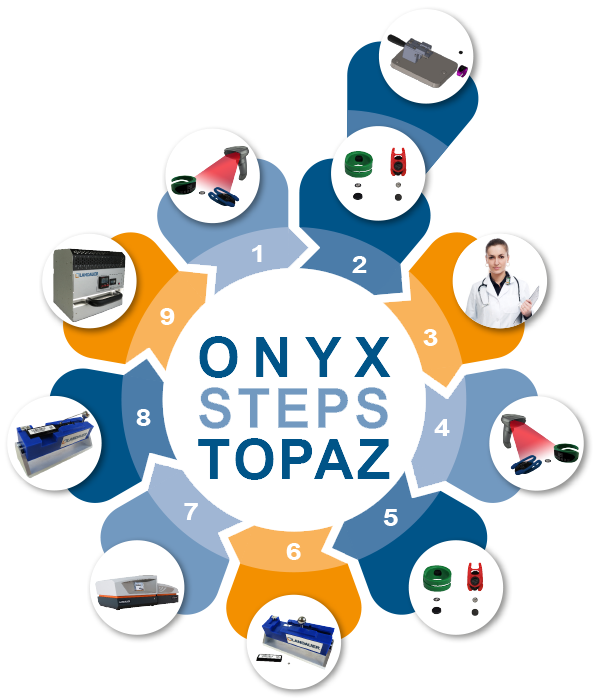 Assign the dosimeter
Associate dosimeter holder and MP7 detector and assign it to a worker.
Dosimeter assembly
Insert MP7 sensor in ONYX and TOPAZ holders.
Option : tool to insert MP7 OSL sensor and cup in ONYX ring holder.
Ship and wear
Ship the dosimeters for wearing by the end users.
Reception at the laboratory
Scan your dosimeters when back in the lab.
Dosimeter disassembly
Manual disassembly of dosimeters.
Insert MP7 in slide and case with MP7 sensor loader.
Reading
Load the slide in magazine using OSLR for reading.
MP7sensor disassembly
Remove MP7 from slide and case.
Bleaching
Use tabletop MP7 OSL bleacher.
►► Back to step 1